Pintores de automóveis: porque faltam no mercado?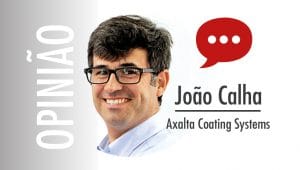 Search, there is. Training entities, too. After all, what is the real problem for the lack of car painters on the market?
One of the current topics most discussed in the area of ​​car refinishing is the lack of professionals. Today, in a conversation with a workshop manager, it is difficult for the topic not to come "on the table". This is a real problem that the workshops are facing: wanting to grow or replace a professional and not finding an offer on the market in a class with an increasingly higher average age.
On the other hand, it is also a fact that there are, in Portugal, several training centers, public or private, with excellent conditions to give courses for car refinishing. However, they are faced with the problem of not getting candidates for these courses, even though they are free courses, some of them with training grants, and with double certification (professional and school). In other words, we have a need for professionals in the market, where demand far exceeds supply and, at the same time, there are conditions created to train professionals.
If we want a sustainable sector future, it will be essential to make the auto painter profession attractive
But, despite painting being an art, being the "mirror" of a repair and having increasingly paid professionals, this in itself is not enough to attract young people to this noble profession. So why is there a shortage of car painters? In my opinion, the problem lies in the lack of recognition of the profession. Automotive refinishing has changed a lot in recent years. It is technologically very evolved. It now has digital tools for the performance of its tasks, just missing being valued. This appreciation and recognition of the professional is paramount in a short time and everyone is responsible. Paint product manufacturers, training centers, specialty press, industry associations and workshops must each, in their area of ​​intervention,
If we want a sustainable sector future, it will be essential to make the profession of car painter attractive, not only because of the salary – which is already attractive – but also because of the image and notoriety – since it is not (or should not be) a profession dirty and dangerous to health. At the same time, due consideration should be given to work that most reflects the quality of a repair / workshop. We have to be more demanding in the training of professionals, in the accompaniment to the workshops, in the technical articles, in the image and organization of the painting sections and in the dissemination of the activity. For the good of a sector and a noble profession with a future.